Skip to content
Carnet de Voyage
The Medallion Collection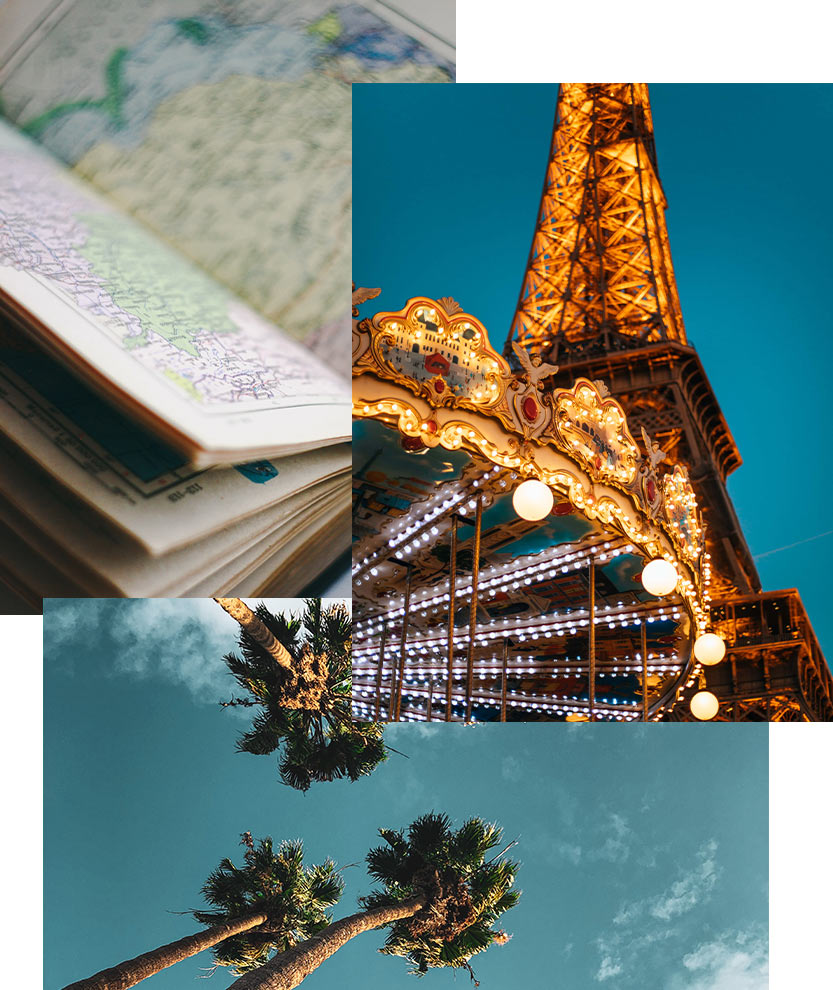 Carnet de Voyage
Open Your Travel Journal
Inspired by the Carnet de Voyage (travel journal), each Medallion is designed with a dreamy destination in mind. They are meant to be collected like mementos from your personal travels. Each Medallion is like a mini piece of art, made in very limited editions and handcrafted by the craftsmen in our Paris workshop.
NOTRE DAME PM MEDALLION
Get charmed by Paris' architectural details
Spring in Paris, the ideal season to walk by the Seine river. You came down the Eiffel Tower and followed the river all the way to the 1st arrondissement, the city's epicenter. Notre Dame's architecture catches your eyes. You see the glass windows reflecting colorful motifs on the ground. Finished in the year 1196, the monument is a work of art.
Paris Medallion
Live the Parisian Romance
It's 9 pm on a Summer night, and you are walking down from the Jardins du Trocadéro after having dinner in your favorite café. On your way to the bridge that crosses the Seine, you lift your head to see the Eiffel Tower shining its lights. Even Parisians are still fascinated by these sparkling lights that only appear 5 minutes every hour from sunset to midnight. The Paris Medallion is a keepsake for Paris lovers and romantics at heart.
Versailles Medallion
Walk Through the Garden
It's a sunny morning, and you are walking through the Gardens of Versailles. You can hear the sound of the giant fountains that almost remind you of the waves of the ocean. Meticulously organized, French gardens are elegant and sophisticated while making you feel relaxed and at one with nature.