Nouvel Heritage's designs originate from a what we call "la crea" which refers to the team involved in the creative development of the collections.

Camille Parruitte - Creative Director

CEO, Founder and Creative Director of Nouvel Heritage, leads La Crea. Camille is a non-conventional jewelry designer. She holds a GIA certificate, but her core expertise is in Entrepreneurship in Finance for which she received a degree from Northeastern University (Boston, MA). Always a creative thinker, she grew up in the jewelry industry, learning about manufacturing methods and designs at her family-owned workshop.

La Crea counts two jewelry designers, each of them has over seven years of experience in jewelry design and holds a specific jewelry design degree. Following the creative director's lead they meticulously draw and paint every iteration of the new pieces to be released. They are the architects of the jewelry pieces.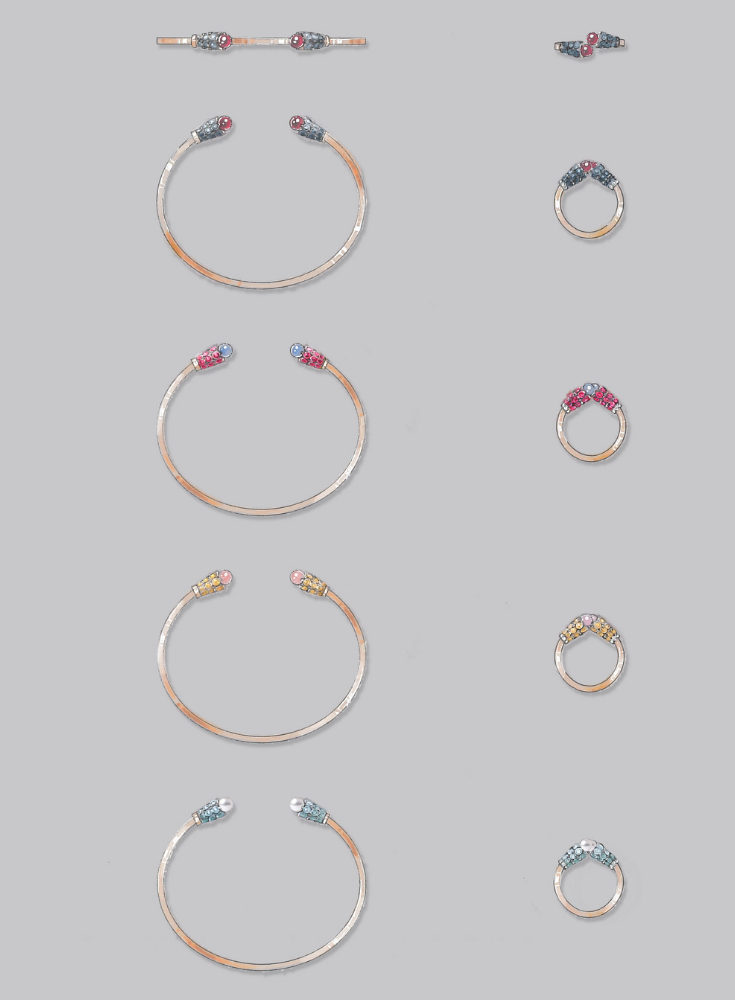 With over fifteen years as general director of Cartier and more than ten years as director for jewelry workshops, she is an indispensable asset to the team. Her expertise of the industry and of the manufacturing process helps craft truly durable and in-demand pieces.

The CAD process, which essentially creates iterations of the jewelry piece in wax, is inevitable to test the aesthetic and function of the jewelry. Unlike most would think, the CAD developer often needs to make crucial creative decisions regarding the aesthetics of a piece because drawings don't always create functional pieces.

La Crea is located inside the workshop which gives the creative team an extra edge by enabling the continuous input from the jewelers. Just like architects, they are often brought in to the design meetings to assist with technical aspects of the jewelry.