We create each collection with you in mind. We handcraft every single Nouvel Heritage pieces in our family-owned workshop located on the prestigious Rue de la Paix in Paris. There, over 30 artisans with more than two decades of experience handcraft each piece with care an precision.Because we are so close to our workshop, we are more flexible, and we can take on more special orders with shorter lead times. We always offer a complimentary engraving option and work closely with our clients to provide the piece that suits their need and desire.

At the crossroads between craftsmanship and design, we aim to create timeless jewelry; both aesthetically and in terms of durability. Nouvel Heritage's pieces are always a balance between modernity and timelessness. They need to fit an active and modern lifestyle, but still be relevant 50 years from now.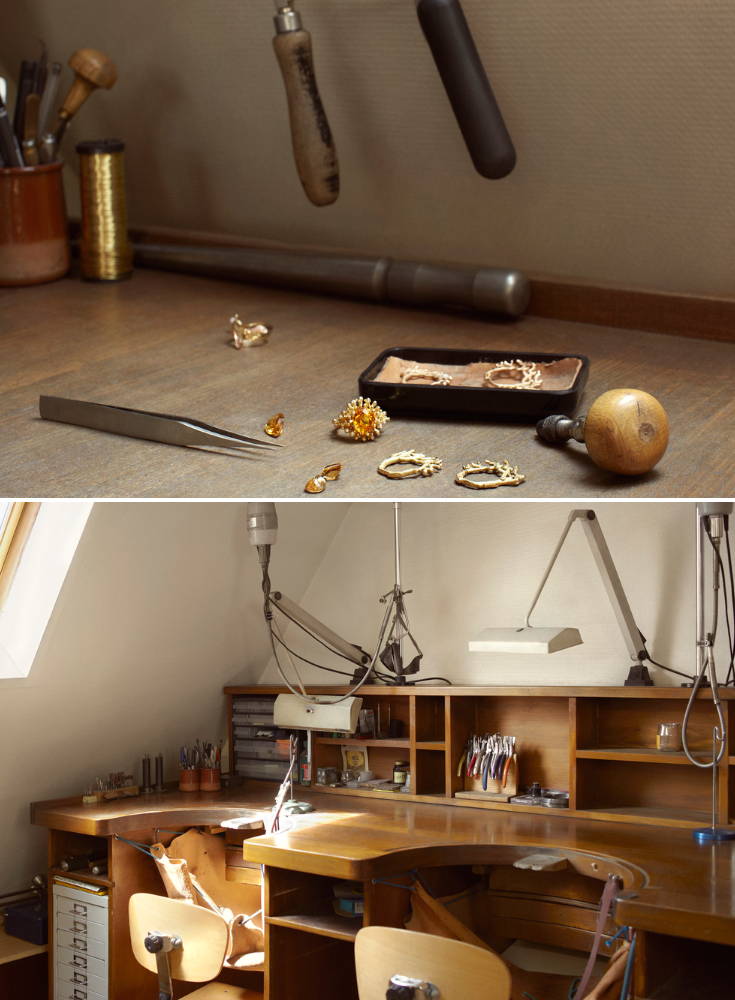 Liquid error: product form must be given a product
SOURCES:
- Thyssen, J. P.; Linneberg, A.; Menné, T.; Johansen, J. D. (2007), "The epidemiology of contact allergy in the general population—prevalence and main findings," Contact Dermatitis.
- Krob, H. A.; Fleischer, A. B., Jr.; D'Agostino, R., Jr.; Haverstock, C. L.; Feldman, S. (2004), "Prevalence and relevance of contact dermatitis allergens: a meta-analysis of 15 years of published T.R.U.E. test data", J. Am. Acad. Dermatol.
- Cone, Marla (14 December 2006). "European Parliament OKs world's toughest law on toxic chemicals". San Francisco Chronicle.
- Schollhammer M, Guillei MH, Guillel G:Nickel et peau. Ann Dermatol Vénéréol 1994.