Nouvel Heritage abides by the REACH regulation (EU) that strictly prohibits the use of nickel in jewelry.
18k Gold Vs. 14k Gold:
What's the Difference?
Pure gold is soft and bendable, so 18k gold is the closest alloy to pure gold that is used to make hard and durable jewelry.

18k contains 75% pure gold

14k contains 58.3% pure gold

9k contains only 37.5% pure gold
Gold is a hypoallergenic metal therefore since 18k contains more gold than 14k or 9k, it is alloyed less likely to cause allergies due to the added metals.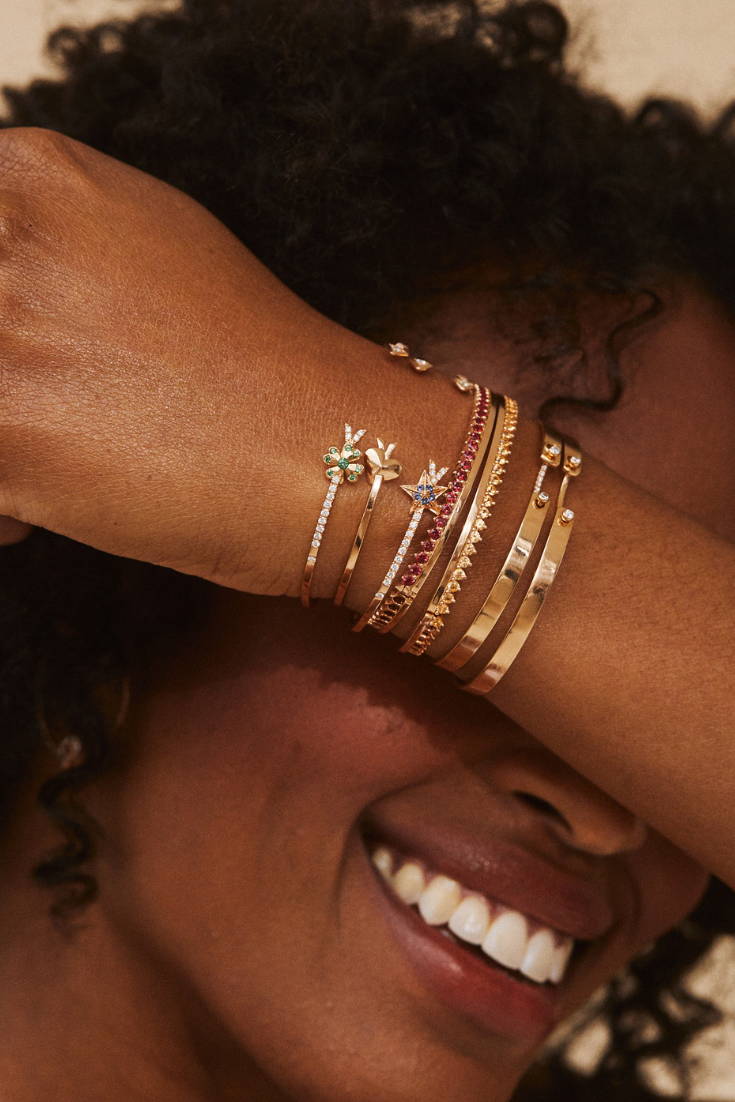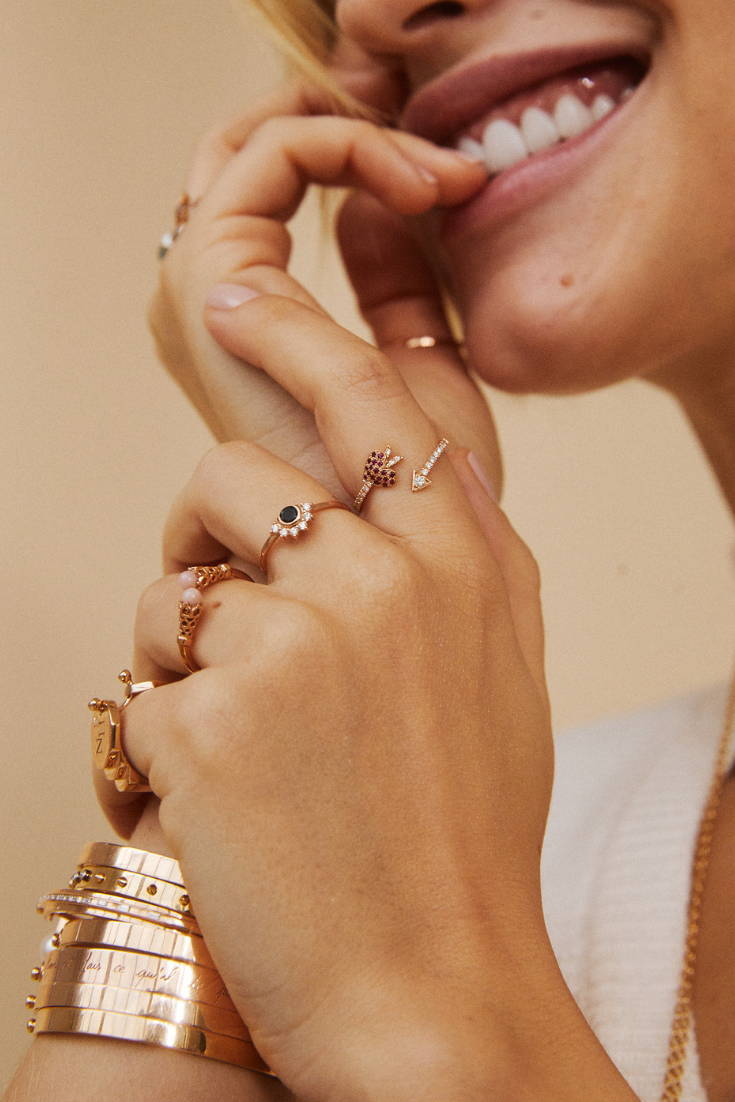 The main cause of concerns regarding the mixed metals is nickel, which can cause allergic reactions such as contact dermatitis. About 10% of the population in Western Europe and North America are sensitive to nickel, and according to a study* it is the primary cause of metal allergies in Europe.

Nouvel Heritage exclusively manufactures in France and therefore abides by the REACH regulation, which strictly prohibits the use of nickel in "articles intended to come into direct and prolonged contact with the skin" including earrings, necklaces, bracelets, chains, anklets, and rings.

Created in 2006, the REACH regulation is said to be one of the strictest law regulating chemical substances.

Liquid error: product form must be given a product
SOURCES:
- Thyssen, J. P.; Linneberg, A.; Menné, T.; Johansen, J. D. (2007), "The epidemiology of contact allergy in the general population—prevalence and main findings," Contact Dermatitis.
- Krob, H. A.; Fleischer, A. B., Jr.; D'Agostino, R., Jr.; Haverstock, C. L.; Feldman, S. (2004), "Prevalence and relevance of contact dermatitis allergens: a meta-analysis of 15 years of published T.R.U.E. test data", J. Am. Acad. Dermatol.
- Cone, Marla (14 December 2006). "European Parliament OKs world's toughest law on toxic chemicals". San Francisco Chronicle.
- Schollhammer M, Guillei MH, Guillel G:Nickel et peau. Ann Dermatol Vénéréol 1994.